In Office Specials
---
Swiss Herbal Remedies
---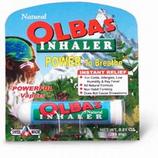 Inhaler $5.50

Power To Breathe - Naturally!!

Natural Olbas vapors provide a pleasant, refreshing, and cooling sensation to your nasal passages. Helps you endure seasonal discomfort, low humidity and other unwelcome nasal encounters. Fast-acting, powerful vapors provide an immediate fresh and clean feeling in the nosem, sinuses and lungs. Original Swiss essential oil formula.

Ingredients: Menthol, Oils for Peppermint, Cajeput and Eucalyptol.



---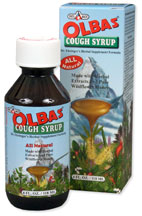 Cough Syrup $8.99
Five Herbal extracts, six essential oils and wildflower honey materfully blended into this highly effective yet pleasant tasting cough syrup. Helps strengthen healty lung function, and support the mucous membranes in the respiratory tract, promoting clear healthy bronchial passages. Provides natural antioxidants that support the immune system, easing the stresses of winter's insults and environmental pollutants. Great for both children and adults.

Ingredients: Wildflower Honey, Water, Extracts of Thyme, Licorice, Plantain, Pine and Chestnut, Essential Oils of: Peppermint, Eucalyptus, Cajeput, Wintergreen, Juniper and Clove, Citric Acid.



---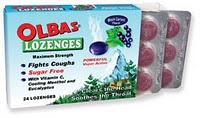 Lozenges $6.50
Powerful, Sugar Free Lozenges Fights Coughs and Clear the Head

These tasty Black Currant lozenges help you fight coughs due to colds and minor bronchial irritation. They also have a natural anesthetic action that provides instant, cool, soothing relief for sore throat. Take one and breathe in deeply...you will notice almost immediately how the powerful, cooling vapors give you an intense feeling of increased airflow in your lungs and sinuses! Features soothing Menthol, Eucalyputs and Vitamin C - a key immune system nutrient, and potent free-radical fighter.

Active Ingredient: Menthol.

Other Ingredients: Black Currant flavor, citric acid, eucalyptus oil, isomalt (from beets), Natural color, Vitamin C.



---

Contains 24 Lozengers per box
Valerian Extract $12.00
Natural Sleep aid

Ingredients: Valerian extract, Passion Flower (herb), Lemon Balm (leaf), Hops (flower)

Other Ingredients: Calcium phosphate, vegetable stearin, cellulose, croscamellose, sodium starch glycolate, magnesiu, sterate.



---

Jao Multi

Purpose products are specially formulated without dyes, petroleum or artifical fragrances.
---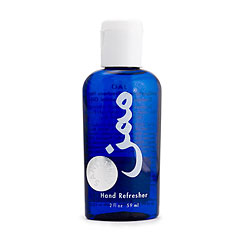 Jao Hand Refresher 8 OZ $15.00
Your Portable Sink

Best Hand Sanitizer....Elle Magazine's Green Stars
99.8% Natural
Gym Germ Stomper
Zit Zapper
After Shave
Facial Astringent and Toner
Use on Hands...And Everywhere else!!
---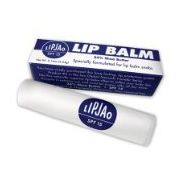 LipJao $6.00
Formulated for Lip Balm Snobs
SPF 15
34% Shea Butter
No Petroleum
Natural Flavors
Long Lasting
---